About Dr Sakar Ibrahim
Home -> About -> Skills House -> Dr Sakar Ibrahim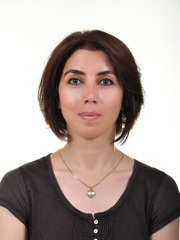 Name: Dr Sakar Ibrahim
Education: PhD (awaiting defense viva), MA, BSc
Position: Research Consultant
I will obtain PhD in Social Sciences at Humboldt University in Berlin. I have MA in Literary Studies at Leiden University in the Netherlands, and BA in English Language at Salahaddin University in Erbil.
I currently work voluntarily as Research Coordinator and Consultant with Azhee Organization for Suicide Prevention in Erbil. I have also worked as a Trainer and Consultant on Suicide Prevention for International Migration Organization (IOM).
I have more than six years of experience as HR Manager with international profit companies and non-profit organizations such as Coca Cola, IRD, IRC, and NDI. Meanwhile, I participated in a Business Internship Program for Young Middle Eastern Women in the USA, in HR Department at Houston Airport System.
I have also worked as a Translator for the internationally well-known news channel CNN and the Iraqi Chamber of Commerce as well as in many international conferences. Similarly, I worked as a Translator and Coordinator for Women Empowerment Organization (WEO).
I am very passionate about the development of Kurdish society. I strongly believe that conducting high quality academic and scientific researches is the only way to understand the current state of affairs and plan for the improvement of the overall state of Kurdistan Regional Government as well as the whole of Iraq.