Greenhouse Hydroponic & Solar Energy Solution
Home -> About -> Greenhouse Hydroponic & Solar Energy Solution
Hydroponics
Hydroponics is a modern method of farming in which plants do not grow in soil, but directly in water with mineral components outside the soil.
Skills House has built an intelligent Greenhouse for hydroponics powered by solar energy and sensors to maintain the ideal atmosphere for the plants in terms of temperature and humidity and the operation of the rest of the devices used. The hydroponics system that we have established can grow 88 plants at the same time.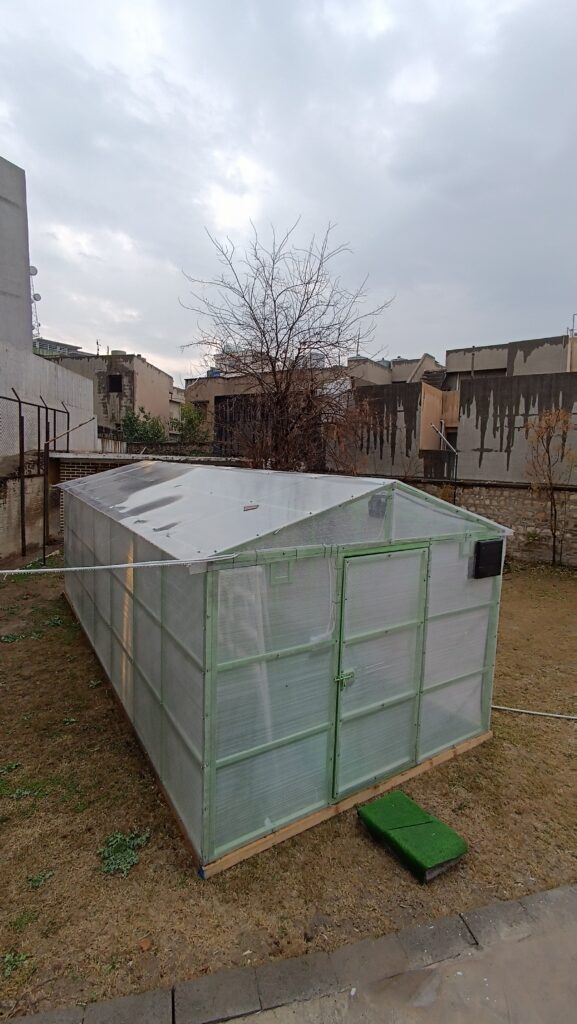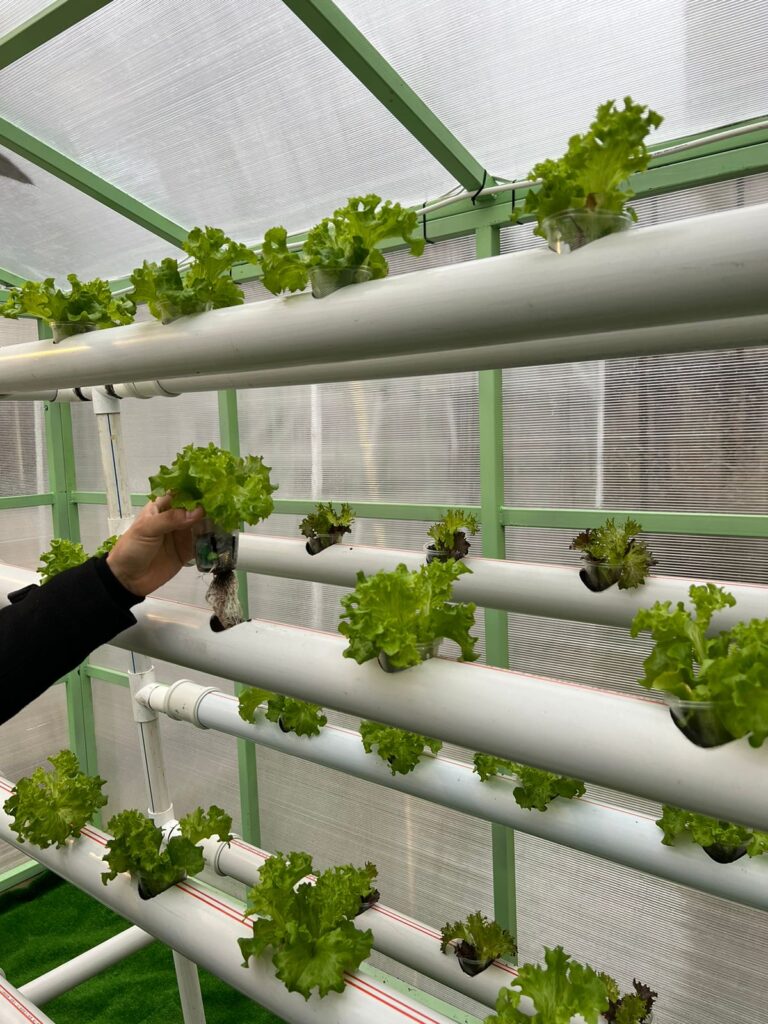 Advantages of Hydroponics
• The significant increase in production compared to traditional agricultural methods.
• Reduced water usage.
• Growing plants in environments where the soil is not present.
• Because the plants are grown in a controlled environment, hydroponics can provide more consistent yields of higher quality.
• Weeds can be easily eliminated.
• Automation is possible and requires fewer laborers.
• Ease of harvesting.
• Small production space can be optimized effectively.
Information about our Greenhouse Hydroponic
• Size of the farm: Length: 7.5 m, Width: 3 m, Height: 2.5 m
• Number of plants: 88
• The temperature is between 18 – 25 C°
• Type of plants: Strawberry, green lettuce, red lettuce.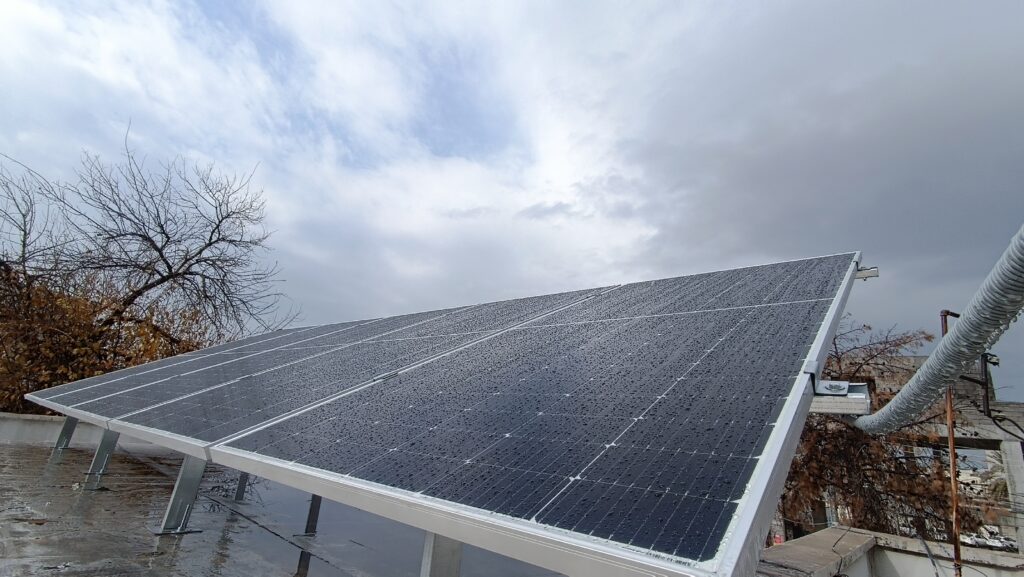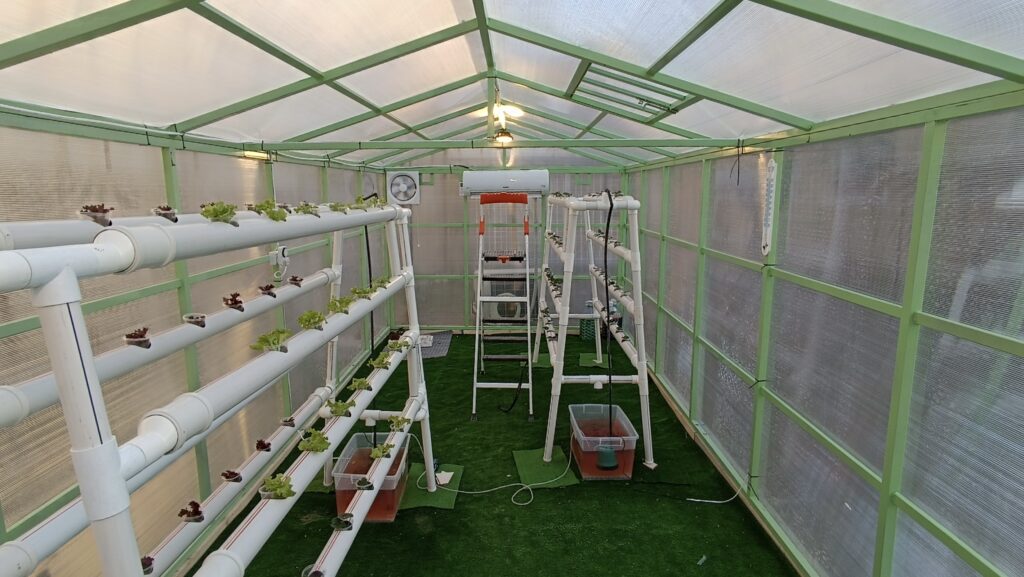 Tools Used in our Greenhouse Hydroponic
• AC device
• Water purity testing device
• Air humidifier device
• Thermometer for measuring temperature
• Humidity and temperature measuring device
Solar Panels of Skills House
• Skills House has installed 7 solar panels with an inverter and a battery with a generation capacity ranging from 10-13 amp, and a battery that works at night for 3 hours for full energy operation.
• The size of each solar panel is: – Length: 220 cm
– Width: 110 cm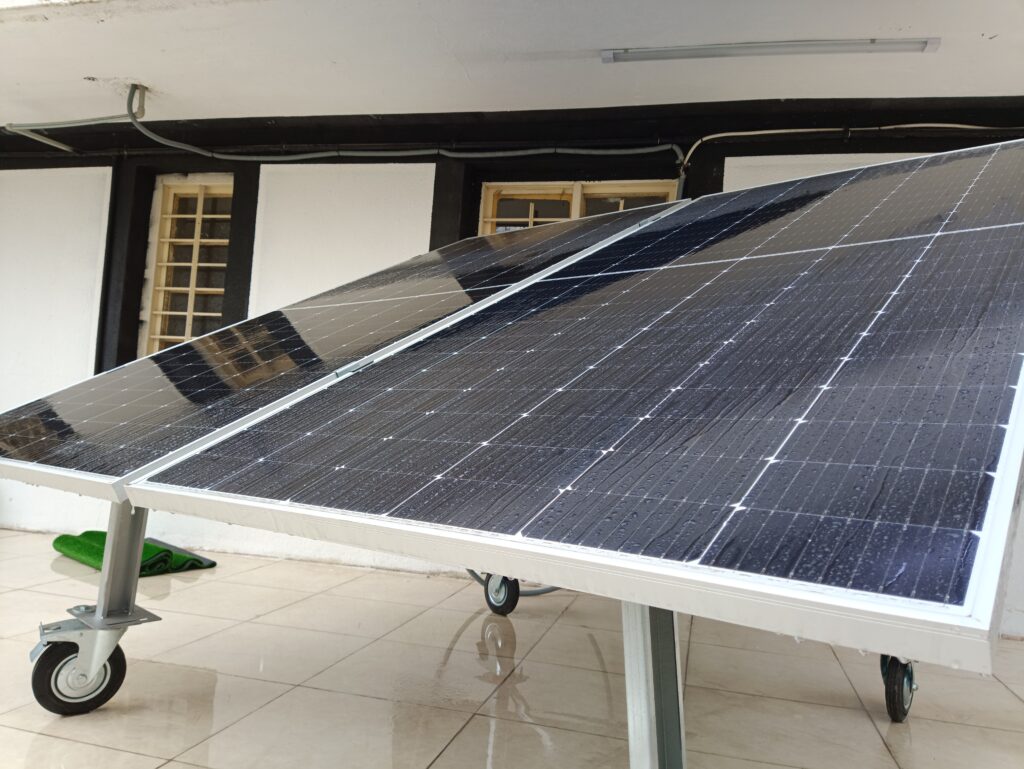 Our Goal
• Design, implement and maintain similar and larger-scale solutions.
• Providing the best training, practices and correct Knowledge in Hydro farming and solar energy.
• Hands-on training allows trainees to grasp concepts easier. This also gives trainees the perfect look into what they can expect from their farms.
• The training will be delivered by our experienced hydroponic instructors who have education in agriculture and horticulture as well as years of experience in the field.